The Powerful Prostate Supplement
You've Never Heard Of… Until Now
For over 10 years, Crila® for Prostate has helped improve the overall quality of life for men just like you

Maintains healthy prostate function*


Supports complete bladder emptying*


Promotes more sleep through the night*
Works quickly and safely without side effects*
Contains no phyto-estrogen*


Improves overall quality of life
What is Crila®, and why should you take it?
Crila® is a unique patented plant from Vietnam, a descendent of "The King's Herb." Historically it was a closely guarded secret, reserved for kings and emperors. The royal doctors were not allowed share information about it.
That is until Dr. Tram Nguyen heard about this rare prostate herb while chatting with a street-side tea vendor who was knowledgeable about local medicinal herbs. Dr. Nguyen, considered one of Vietnam's premier scientists, was searching for promising medicinal herbs to study at her European research lab. After she found "The King's Herb" she devoted 15 years to developing the plant, officially registered as Crinum latifolium L var crilae Tram & Khanh, into a patented extraction to support prostate health.
Get welcome relief without side effects
If you're a man of a certain age, you know that symptoms can creep up gradually, and you don't even realize the problem…until one day you're embarrassed by frequent visits to the men's room. Crila® for Prostate provides welcome relief without side effects, including fewer bathroom trips, and more restful sleep.
Why trust Crila®?
Certain leaves of Crinum latifolium have been traditionally used in Asia for over 100 years. But this rare medicinal herb was easily confused with other crinum plants which look identical, but are not beneficial. Dr. Tram Nguyen breeds a special variety that concentrates the key compounds, producing a supplement that is clinically proven to be safe, effective, and give consistent results. She oversees two large plantations and a factory (registered as a manufacturer with the U.S. FDA) that produces Crila® in an undeveloped agricultural region north of Ho Chi Minh City. Her entire operation is pesticide and herbicide free, down to the fertilizer from cows that have been fed only organic food.
Awarded GRAS (Generally Recognized As Safe) Status by the Vietnamese Ministry of Health in 1998
Manufactured in a GMP FDA-Registered Facility
Pharmaceutical-Grade Manufacturing Standards
Here are some truths about Crila. . . 89% of men in an uncontrolled clinical trial reported improved prostate function after just 60 days of using this natural prostate herb supplement*
Our Clinical Trials
In 2005 the Ministry of Health in Vietnam approved independent research to study prostate health in 157 men over age 50 at the National Institute of Gerontology and two additional hospitals. There was no control group. Each subject was assessed at the outset and then twice more. Assessing urinary function using a recognized evaluation scale and Quality of Life score sale, the researchers reported 89% of the men improved prostate function after just 60 days.
''I am sleeping through the night more than half the time, and when I do get up to urinate it is only once per night. I can only attribute this change in urination habits to using Crila® *."
"My wife found Crila. After two months I was convinced. I now take Crila daily for prostate health"
"Two months proved to me and my doctor, now I take Crila everyday to keep my prostate healthy"
Graph 1: Severity of Urination Symptoms by IPSS Scoring System
Graph 2: Systematic IPSS score before & after 2 months
"This works on Vietnamese people, so it will work on American people. A prostate is a prostate.
-Dr. Tram Nguyen
Dr Tram Crila's
Inventor Says...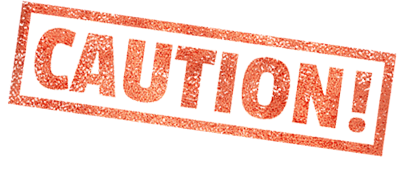 Not all "Crinum Products" are the real deal. Here's what you need to know in choosing a crinum supplement. The rise of copycat Crila® products recently caused the Ministry of Health in Vietnam to survey 84 different crinum products and growers – Crila® is the only crinum product to pass the Ministry's standard. Every batch of Crila® is tested to validate the potency of nine specific alkaloids and flavonoids formulated in our exclusive standardized extraction made from patented and clinically researched Crinum latifolium.
Beware! Only Trust Brands With Reliable Safety Studies
Be a Wise Supplement Shopper
Crila® is a serious investment in your prostate health. You have only one prostate. There's only 1 Crila®
Get your Crila® here:
100 Day 100% Satisfaction Guarantee
What Creates A Great Quality of Life?
Director, Prostate Awareness Foundation
Ken Malick
Your Free Guide:
Optimize Prostate Health Naturally
Enter Your Details and We'll Email You This Great Guide!
FREE OF CHARGE!!
Maintains Healthy Urinary Function.*​
Maintains Health of Prostate Gland.*​
Contains No Phyto-Estrogen.*​